Your Plumbing Experts in Armadale
A house without a plumbing system would have its residents experience what it was like in the medieval era or even in ancient times where people has to draw water from a well outside the house. One who has tried camping outdoors would come to appreciate the ease and accessibility of water through plumbing, which is one of the most essential features of a house. Plumbing refers to a system of pipes and other fixtures that conveys water and gas for heating and cooling, waste removal, and potable water delivery in a house or building. So, a leak in the pipe or any plumbing problem would certainly disrupt normal activities in residential and commercial buildings. We need to keep our plumbing systems in good condition so as to avoid such disruptions. Just imagine taking a shower and suddenly the water runs out or there is no heating system during a cold winter night.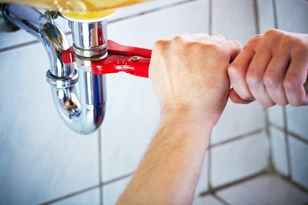 When such predicaments happen, it is time to consult professional plumbers to trouble shoot, repair, restore, or even reconstruct plumbing systems for better conveyance of water and gas.
For over a decade, citizens in the Perth area have relied on Your Personal Plumber for their plumbing needs. In the suburbs of Armadale, Your Personal Plumber can rely on the services of a well trained and highly experienced plumber Armadale in all the facets of
plumbing systems
including the following:
• Complete replacement of existing hot water systems and the conduct of maintenance services for all plumbing systems
• Gas fitting for residential and commercial markets such as those specializing in caravans, RV vehicles, food vans, and camp trailers among others
• Fixing of clogged drains, pipes, toilet, and sink
• Complete maintenance and replacement of pipes and taps to prevent permanent water damage in the plumbing systems.
• Renovation of existing bathroom, kitchen, and laundry plumbing systems according to the needs and preferences of customers
• Round the clock emergency call out for emergency plumbing services
We
at Your Personal Plumber take pride in our highly skilled and well experienced plumbers who provide our customers with excellent service in the installation, maintenance and repairs of plumbing fixtures and in the enhancement of existing plumbing systems through renovations.
With Your Personal Plumber, customers get their money's worth with our fixed pricing system that is unique to the Perth market. With this scheme, customers are confident and at peace that the plumbing is completed with no additional cost. Furthermore, customers are guaranteed that they get superior quality products with 1-5 year warranties.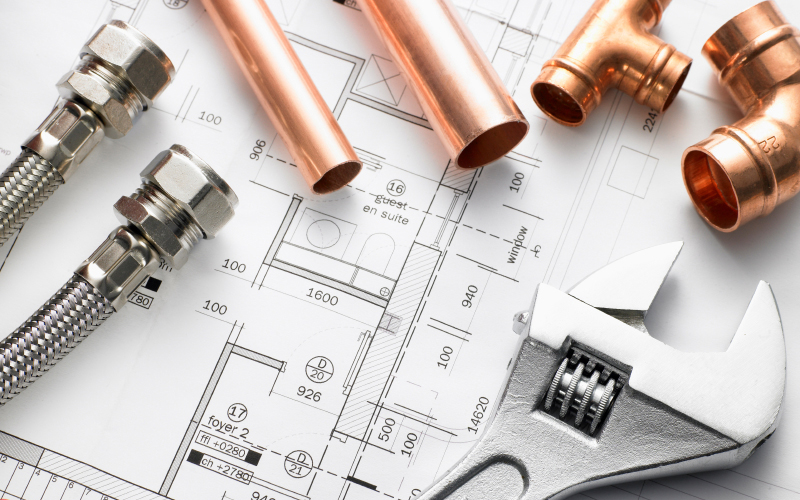 Your Personal Plumber Team are here for all your Armadale Plumbing Needs
Our plumbers in Armadale are very equipped and capable in handling any plumbing issues that may arise in a residential or commercial facility. With their years of experiences in the plumbing business, a plumber Armadale can fix any problem from blocked drains, leaking pipes, broken hot water system among others. There is no plumbing problem that our plumbers in Armadale cannot fix. Furthermore, they are always prepared and ready for on call services 24/7 without any fuss.

So, call Your Personal Plumber now and let us take care of your plumbing problems.

Leaking Pipes
Our expert team can assist you if you have leaky pipes, or leaky and dripping tap.

Blocked Drain
The team in Armadale can expertly assist you if you have a blocked drain. We have experience removing anything from clogged drain. We are able to work on blocked drains, clogged sinks and even blocked sewers for your convenience.

Toilet Issues
Having a clogged toilet, or a toilet that is backing up is not ideal. We can assist you on any toilet related emergencies in Armadale.
Our Armadale team can provide a whole range of different products and services to fit your specific plumbing needs. Our experts are ready to tackle any plumbing job in Armadale. Our services include
Burst pipes
Gas Hot water system supply, install & maintenance
Tapware and kitchen sinks
Emergency Plumbing
Toilet installation
Our team is on standby to help you with any plumbing problem. We are qualified, licensed and ready to help families in the Armadale area just like yours. No job is to big or too small for us, simply give us a call and we will be able to provide you an estimate for the work that needs to be done. Our plumbing experts can handle any plumbing situation with ease. You will not be disappointed by hiring our team. We are committed to helping people with their plumbing problems.