Plumbing Cockburn is Essential

Access to clean and affordable water is a basic necessity. It should be every person's right, but it's becoming more of a privilege, nowadays. A great number of people all over the world live under the worst conditions and clean water is a scarcity for them. Lucky for us here in Australia, we have safe water anytime we want it. And for that, we have our plumbers to be grateful for.

Plumbing work is vital for a community to stay hydrated, hygienic and healthy. This entails a fully functioning sewage system that takes the waste away and a complicated network of water pipes that will bring clean water to every single home in the country every day. If you take water out of the picture even for a single day, imagine how our lives can get disrupted.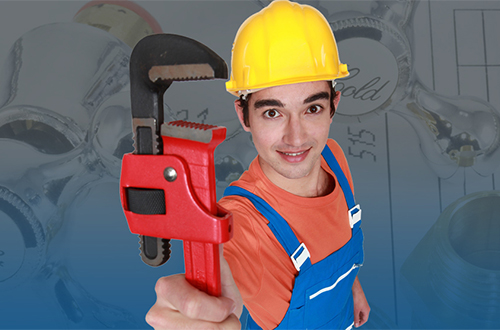 Water is needed in every household daily and the absence of water means not being able to cook, clean, do the laundry, flush the toilet, etc. Apart from this basic need for water, plumbers also work hard to provide us with the luxury of hot water baths and irrigation systems for our gardens and even help us keep our roofs, drains, gutters and gas pipes in their best shape.
We at Your Personal Plumber are proud to deliver all these services and more. Our network of competent plumbers will be more than willing to assist you with all of the concerns below:
• Tap service and replacement
• Toilet repair and replacement
• Hot water repair and replacement (electrical, gas and solar powered varieties)
• Burst and broken pipes
• Roof leaks
• Gutter defects
• Irrigation needs
• Gas System (includes gas fitting, new gas services, gas leak detection, emergency gas repair and replacement)
• Installation of appliances
• Plumbing check-up and maintenance
• Renovations
To add to the items above, we bring our services to you
24/7
. We have plumbers on call who will be ready to assist you when you have a nasty toilet blockage that you do not want to deal with yourself in the middle of the night.
For more than 10 years, Your Personal Plumber has been the go to
plumber cockburn services
for the local communities and this is not plain coincidence. For the past decade, we have been working diligently to give you quality service – from skilled and trustworthy licensed plumbers, to only the best equipment and the toughest plumbing parts and products. These products are under warranty for 1-5 years. Moreover, our clients are offered the fixed price scheme, meaning they all pay a fixed amount so the risk of overcharging and surprise fees at the end of the contract is eliminated here and this makes for a happy and safe customer.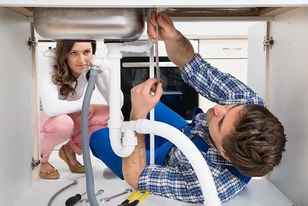 Your Plumber Cockburn Plumbing Team

Our mission is quality service and we never settle for less. So in case you are in need of evaluation and quotations, installation of your appliances and other plumbing requirements like cleaning, servicing, maintenance, repair, replacement and renovation, do not hesitate to call us anytime of the day – or night. We will be there to assist you every step of the way, the way a personal plumber does.

Leaky Pipes
Our expert team in the Cockburn area can assist you if you have pipes that are leaking , or leaky and dripping tap. Dripping faucets and taps can add to your water bill each month if you do not have them repaired.

Blocked Drains & Clogged Sinks
The team in Cockburn can expertly assist you if you have a blocked drain. We have experience removing anything from clogged drain. We are able to work on blocked drains and clogged sinks.

Toilet Problems
Having a clogged toilet, or a toilet that is backing is a big problem. We can assist you on any toilet related problems or emergency in Cockburn.
We offer the best services in Cockburn. Our team is on standby to help you with any of your  plumbing needs. Our expert and qualified services include:
Burst pipes
Gas
Hot Water System Supply, Install & Maintenance
Tapware and kitchen sinks
Emergency plumbing
Toilet installation
Our expert team in Cockburn is the most experienced and dedicated team in the area. We are committed to helping homeowners just like you. No job is too large or too small for our staff. We can help you with any plumbing work that needs to be done in your home. If you have an emergency, call us. We are on standby to help people with plumbing work in Cockburn. Call us today for the most comprehensive plumbing today!